Affiliation
Dewan P. N. Chopra & Co. is a foundation member / an independent member of the Leading Edge Alliance – LEA Global.
Founded in 1999, LEA Global is the second largest international association in the world, creating a high-quality alliance of more than 220 independent firms from over 106 countries focused on accounting, financial and business advisory services. LEA Global does what a Big 4 firm can't—provide personal business relationships within a global alliance of independently owned, entrepreneurial firms.
Our unique alliance enables us to maintain our independence, while working together with many of the leading professional services firm across the world to provide the ultimate in client service.
To read more about the power of LEA Global, visit https://leaglobal.com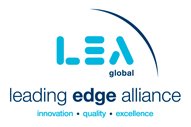 LEA Introductory Video
Global Association
Dewan P.N. Chopra & Co. is associated with lead Consultants, Accounting Firms, Law Firms, Leading Banks, and International Advisory Groups having presence across the globe.
The Firm services its clients directly and through associates across the globe and especially in countries such as United Kingdom, USA, Canada, European countries such as Netherlands, Spain, Germany, France, Greece, Hungary, etc., Australia, Singapore, South Korea, Japan, Mauritius, Dubai.
Indian Associates
Dewan P.N. Chopra & Co. is associated with the leading Chartered Accountants Firms, Law Firms, Leading Banks, Investment advisors and others PAN India.
The Firm services its clients across India and through its associates in cities such as Mumbai, Bengaluru, Kolkata, Chennai, Hyderabad, Vadodara, Ahmedabad, etc.
Group Entity
D P N C Advisors Private Limited (The Company) is the management consultancy arm of Dewan P.N. Chopra & Co.  The Company has built a strong client relationship on the back of its high-quality service offerings under the leadership of its Managing Director, Mr. Dhruv Chopra.
The Company has represented clients in domestic and cross border transactions across many sectors. Its Transaction Advisory services provide a 360-degree coverage spanning complete representation from target identification, opportunity evaluation, valuations, due diligence, deal negotiations, transaction structuring, transaction documentation, and post-investment support services including reviewing business plans, advising on key business strategies, design, and development of management information systems for effective decision making.
Trade Chambers
Dewan P.N. Chopra & Co. are members of the apex trade chambers and the Professional Association at the International and National Level.
India
PHD Chamber of Commerce and Industry (PHDCCI) PATRON AND MANAGING COMMITTEE MEMBER
Associated Chambers of Commerce and Industry of India (ASSOCHAM) – PATRON AND MANAGING COMMITTEE MEMBER;
International
International Fiscal Association (IFA)
Indo American Chamber of Commerce
Indo-German Chamber of Commerce
Indo-Canadian Business Chamber